Winners of the Rector's Award for Excellence in Teaching year 2021-2022
The Faculty of Medicine
In a festive ceremony held on January 25, 2023, the University Rector, Prof. Mark Shtaif, awarded certificates of appreciation to junior and senior faculty members who excelled in teaching in the 2021-2022 academic year.
The traditional ceremony takes place every year and its purpose is to encourage and promote quality and innovative teaching on campus.
The outstanding lecturers are selected based on the evaluations given to them by the students and weighing other factors, such as the number of students in the courses and the quota given to each faculty.
The excellence awardees of the Faculty of Medicine are:
Ms. Sarah Gat - Department of Occupational Therapy - School of Health Professions.
Dr. Bahaa Medlej - Department of Anatomy - School of Medicine.
Prof. Yuval Nir - Department of Physiology and Pharmacology - School of Medicine.
Dr. Smadar Patael - Department of Communication Disorders - School of Health Professions.
Dr. Liat Chaushu - Department of Periodontology - School of Dentistry.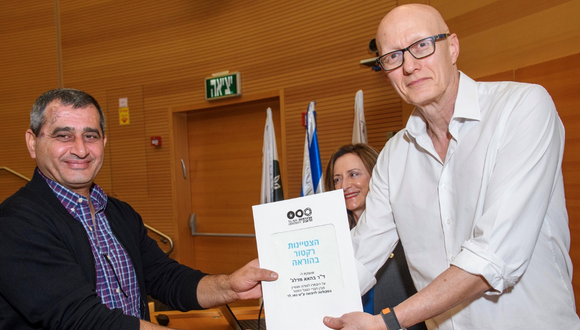 Prof. Mark Shtaif, Dr. Bahaa Medlej, Prof. Karen Avraham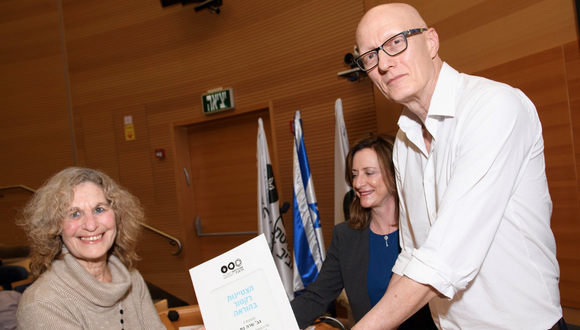 Prof. Mark Shtaif, Ms. Sarah Gat, Prof. Karen Avraham
Prof. Mark Shtaif, Dr. Liat Chaushu, Prof. Karen Avraham