TAU- MED Fellowships Awarded
Congratulations to the recipients
The TAU-MED program enables medical students to perform a summer research project. The most successful projects are awarded fellowships to continue for the year.
The program is coordinated by Dr. Oren Kobiler, Prof. Jonathan Leor and Prof. Karen Avraham.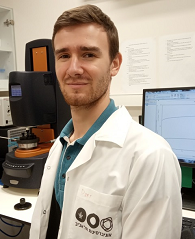 Born and raised in France, Nathan Schiffmann earned a B.Sc. Med. magna cum laude in Bio-Medical Sciences from the Hebrew University Hadassah Medical School. He went on to serve as a clinical researcher in the IDF Medical Corps' Institute of Military Physiology, conjointly with the Heller Institute of Medical Research at the Sheba Medical Center. Nathan is currently a 2nd year D.M.D. student at the Goldschleger School of Dental Medicine, conducting a research project under the guidance of Dr. Lihi Adler-Abramovich at the Laboratory of Bioinspired Materials and Nanotechnology, Department of Oral Biology. Nathan investigates the self-assembly processes of short peptides into nanostructures and their application in the development of a novel targeted drug delivery strategy in the field of dental medicine. Nathan's vision is to combine the practice of dentistry with his passion for scientific research in order to participate in shaping the future of oral healthcare.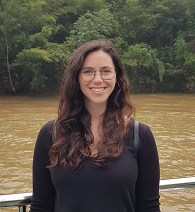 ​  Kerem Ben Ishay Bairey was born in Cambridge, USA and grew up in Neve-Shalom, a unique Arab-Jewish co-operative community near Jerusalem. During her high school years, she volunteered as a member of the emergency ambulance unit in Jerusalem Magen David Adom. She later went on to serve in the IDF Medical Corps as a Trauma Medicine instructor, teaching doctors, paramedics and medics and teams how to practice trauma treatment in military contexts by way of theoretical and practical instruction. As a military medic, she also treated wounded Syrian civilians near the Israeli border. Kerem is currently a 3rd-year student in the 6-year program at Sackler Medical School and teaches two courses on Western Medicine to students studying Integrative Medicine at "Campus Broshim." She is presently conducting research under the guidance of Professor Ariel Munitz, whose inquiry focuses on Type 2 Immunity. Specifically, Kerem's project looks into the mechanism by which cancer cells recruit eosinophils, a specific Type 2 Immunity cell, and the effect of this process on the tumor microenvironment and progression. The ultimate goal of the study is to implement future findings to enabling potential therapeutic targeting of eosinophils in cancer treatment. Aspiring to integrate medical research into her professional career, gaining experience in systematic inquiry and critical thinking continues to be formative, inspiring and crucially important for her.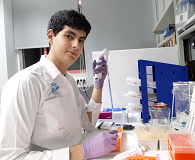 Roy Balaban, 22, is a 2nd year medical student (6-year program) at the Sackler School of Medicine. As part of his national service, Roi volunteered as a physician assistant in an internal medicine department at the Tel-Aviv Medical Center. Roy finds a special interest in hematological malignancies, and chose to explore this area in Prof. Shai Izraeli's lab at the Schneider Children's Hospital at the Rabin Medical Center. The laboratory is affiliated with Department of Hematology-Oncology, headed by Prof. Izraeli, and is involved in the study of pediatric leukemia. Roy's research project focuses on understanding the mechanism of the development of a rare lymphoid leukemia, characterized by an unusual and unique malignant cell phenotype. Understanding the mechanism of disease development may help to tailor more effective treatment for patients, as well as contribute to understanding the normal process of lymphoid cell differentiation. Roy hopes to continue his work in hemato-oncology both as a physician and as a researcher, in order to translate the accumulated scientific knowledge in the field into better care for patients.
​